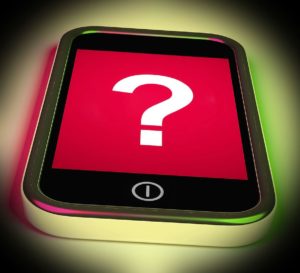 Investing in a franchise can be a great opportunity for military veterans. Military veterans have an excellent set of transferable skills that franchisors covet and are advantageous to successful franchise ownership. Because of these skills many franchise companies offer special incentives and discounts to veterans to help get them started in business. Learning how to buy a franchise will really matter after you have made the investment in your franchise; i.e. does the special attention and support you receive before you bought actually carry over now that you're a franchisee?
There are two options when considering how to buy a franchise;
(1) You can go it alone.
(2) You can work with a franchise adviser.
Go it alone.
Finding the right business is all about compatibility and leveraging your skills. A business that is right for one person is not necessarily a good fit for you.
Begin with a self assessment, select opportunities that interest you, research the market, what problem are you trying to solve, who do you want to work with – consumers, other businesses, schools? Select a franchise that fits these characteristics. Contact the franchisor, validate the opportunity, perform your due diligence, form your business entity, arrange financing, negotiate your agreement and congratulations you're in business. Having a good understanding of your personality, strengths and weaknesses, and business capabilities is essential in selecting a franchise
A franchise is a significant investment and you want to mitigate as much financial risk as possible. Here's what you need to know before investing.
Introduction To Franchising.
What is franchising
Industries in franchising
Franchising vs. Independent Start Ups
How to research franchise opportunities
Is franchising for you? Self-Evaluation
Franchise financing – where to borrow money
Pros & Cons of franchising
Selecting the right franchise for your personal & financial goals
How To Investigate Your "Ideal" Franchise System.
Franchisor obligations
Key questions to ask the franchisor
Franchisee obligations
Key questions to ask the franchisees
Evaluating the franchisor's operating system
Sources of information to evaluate opportunities
Understanding the fees involved in franchising
Selecting the right legal and accounting advice
Understanding the FDD and Franchise Agreement.
What is the Franchise Disclosure Document (FDD)
How to use the FDD to your advantage
Major topics covered by the FDD
Understanding the Franchise Agreement (FA)
How to quickly get to YES or NO when reviewing the FDD
Negotiating the FA with a franchisor
Evaluating the franchisor's performance using the FDD
Federal State Guidelines for Franchises
Use a franchise advisor.
A franchise advisor or broker can help sort through the plethora of franchise opportunities available and assist in narrowing down the opportunities that best match your specific skills and capabilities. A good and properly trained franchise broker is knowledgeable in all of the subjects listed above and for that reason can make your franchise research and selection a much easier and more enjoyable.
When working with a well trained, professional broker here's what you should expect :
Shorter Research Time – Search Google for "franchises opportunities" and you'll get about 5,120,000 results. A good franchise broker knows how to narrow the search based on individual skills, financial capabilities, demographic information and other key information. This process can shave weeks off of the research process.
Insider Information – Brokers meet and talk with franchisors every day. They know their history and culture and the profile of a ideal candidate for a particular franchise. This insider knowledge of the brand and the characteristics of a successful franchisee mitigates some of the financial risk for the potential franchisee.
Ensure Proper Validation – Asking the right questions of the franchisor and franchisees is critical to successful due diligence and selecting the right franchise. You don't know what you don't know so working with someone who knows what questions to ask in validating a specific franchise opportunity is key in helping you go in with your eyes open.
Access to Legal and Business experts – The Franchise Disclosure Document and Franchise Agreement are legal contracts that define both the franchisees and franchisor obligations and govern the partnership between the two. While the documents are standardized they are written by lawyers to protect the franchisor. Ensuring you understand all the legal aspects and clearing up any ambiguity before executing a contract ensures there are no misunderstandings prior to making a significant financial investment.
Help With Negotiating Your Agreement – What's negotiable and what's not? A broker can help you understand what terms in a Franchise Agreement you may be able to successfully negotiate and act as an agent (middle man) to get considerations on your behalf. Knowing when to negotiate is also key in getting the deal you want.
As in all occupations, there are good, not so good and unfortunately just plain bad franchise brokers in the business.
3 warning signs of a bad broker.
The broker will not consider franchises outside their portfolio. It's impossible for a broker to represent all franchises available. A lazy franchise broker may speak negatively of franchises not in his portfolio or will sometimes try to force fit you into a franchise that they represent or receive a bigger commission.
The franchise broker is trying to pressures you into making a quick decision. Buying a franchise is a very big and very important decision and good franchise brokers respect this.
You know more about franchising then your franchise broker. Anyone can be a franchise broker. You can spend a few thousand and join an organization, start calling franchises and ask to work as a broker for them.
The bottom line.
There is no right or wrong way how to buy a franchise. When giving seminars on franchising I'm often am asked; "Why should I use your company?" and I like to refer to the old adage that says, "A lawyer who represents himself has a fool for a client."
A franchise is a significant personal and financial investment. It carries with it legal obligations for a significant period of time. If things don't go the way you expect, you can't just walk away. It makes good sense and you would be well served to engage an expert. A franchise advisor knows the franchise market, can save you time, will provide you a wealth of information and make your path to franchise ownership a much more enjoyable experience.
Advisors are here to help with professional guidance and advice.
There are THOUSANDS of franchise opportunities available and we are here to help you find the right business for you.
If you want to learn more about franchising and options that are available to you click "GET STARTED" and a Veteran Franchise Adviser will contact you to assist you in finding a business that's right for you.
Talk to you again  soon!