FranLink System™
Powered by the Franchise Broker Association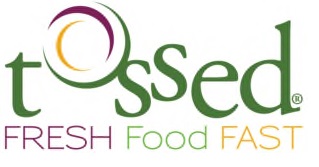 Tossed Franchise Company LLC
Tossed® is a unique, fast casual restaurant concept straddling the healthier salad and sandwich segments of the franchise market. Our guests relax in an upbeat and comfortable environment with hot bowls, fresh salads, soups, gourmet wraps, oven roasted sandwiches, smoothies, breakfast fare and more. We're on trend in the right space, at the right time and looking for the right franchise partners…
Join the Tossed Team!
Tossed "the Franchisor"
Proven business model with diverse offerings increases guest frequency and catering opportunities
Skilled and dedicated executive team with tremendous support commitment
Solid unit economics – scalable
Potential for high volumes inflexible spaces
Simple operations – replicable
Superior franchise ongoing training programs
Occupying the perfect space within thriving fast casual segment
Basic Franchise Info
Average Investment:
N/A
Minimum Investment: $232250 - $481550
To see this information click the button below!
Min. Liquidity: 150000
Years in Business: 2015
Open Units: 5
In-House Financing: Yes
Lead Assist: Yes
Coaching: Yes
Request Information