FranLink System™
Powered by the Franchise Broker Association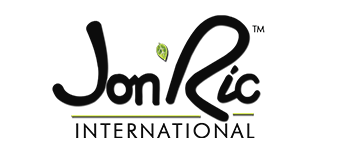 Jon'Ric International Spas
Jon'Ric International is the pioneer of the upscale franchise "Specialty Spa" and to offer co-branding. We hold a strong position in the Beauty and Wellness Industry, with high quality of services and products. Jon'Ric International is only selectively distributing salon & day spa franchises and license agreements after careful due diligence of applicants for national and international development. We only accept individuals or groups with a solid business and financial background to carry the Jon'Ric name.
The Rewards of Owning a Jon'Ric Franchise are myriad and unparalleled by other luxury spa franchisors.
While Jon'Ric Corporate is there for you every step of the way — whether it be citizenship visas, hiring, training, financial prep, pro forma projections, products, great discounts on 3rd party salon products, location selection, build-out financing, architectural design, marketing and advertising, or the ribbon ceremony — Jon'Ric Corporate also gives you the freedom to run your franchise as you see fit.
We at Jon'Ric International are in a unique position to enhance the value and increase the profitability of your location. The Jon'Ric International team is constantly seeking out real estate opportunities across the globe where we can exploit and enhance our world-renowned brand image. This image has been developed during almost three decades of work in the Salon & Spa industry; it is the result of a tremendous amount of pioneering work in a field where we have been a dominant driving force.
 As one of the largest franchise developers in the world we are always on the lookout for exciting and diverse properties to expand the impact of the Jon'Ric International reputation in malls, shopping centers, hotels, and resorts. We have Salon & Spa modules that are tailor-made for each of these locations: for malls and shopping centers we have the Xpress Spa and the Day Spa; for hotels and resorts we have the Resort & Destination Spa.
Basic Franchise Info
Average Investment:
N/A
Minimum Investment: $162370 - $738500
To see this information click the button below!
Min. Liquidity: 50000
Years in Business: 1980
Open Units: 13
In-House Financing: Yes
Lead Assist: Yes
Coaching: Yes
Request Information